If you're considering retirement and looking into options for your future, you may be wondering about the benefits of a 55+ community.
Moving into senior living can be a tough choice. Still, it's often an attractive option for older adults, especially those who want to live in a community with people in a similar stage of life, and experience a variety of amenities catering to their interests.
Before moving into a retirement community, it's best to look at the pros and cons of senior living and determine what living situation works best for your lifestyle.
The Evolution of Senior Living
It's comforting to know that there are various options, possibilities, and levels of care available in 55+ neighborhoods, and most are less clinical environments than nursing homes of the past.
Many retirement communities offer housing for older adults who wish to save on living expenses, and share living and public spaces with other seniors. Some seniors choose to move into 55+ communities while they are still active, allowing themselves to age in place on their terms, with help readily available to them at each stage of life.
If you are considering making the transition to a 55+ community, you'll want to weigh your options before deciding. Look closely at the advantages and disadvantages of a senior living neighborhood and determine what works best for you and your loved ones.
The Pros of a 55+ Community
Professional Care
If you ask any resident about their reasons for transitioning to a senior living community, most will mention the abundance of support services available. Senior living communities offer professional and personalized care to their residents, and work hard to meet their needs.
Most 55+ communities will provide customized amenities, like:
Personal care related to the

activities of daily living

Medication management

Housekeeping

A culinary team providing meals and snacks

Registered dieticians

Restaurant-style dining
An Environment Catered to Seniors
The environment in a 55+ community is designed for its residents; this means a focus on accessibility, natural light, open spaces, and no stairs to climb! The friendly staff is specially-trained in senior care, and there's a curated calendar of daily activities designed to engage and entertain an older crowd.
Opportunities to Socialize
It's easy for seniors living at home alone to feel isolated. If you like a vibrant life, there are abundant opportunities to socialize in a 55+ community. Many facilities offer a variety of group activities, like:
Bus tours

Day trips

Shopping trips

Book clubs

Pub nights

Group outings
Spending time with peers in a similar stage of life can be uplifting and enriching, helping alleviate feelings of loneliness and isolation. Life in senior living is as social as it gets!
Flexibility
Our needs and capabilities change as we grow older, and retirement communities often provide flexible and adaptive care models.
For example, if your needs have changed after a few years in independent living, your chosen community may help with the transition to assisted living or memory care.
Low Maintenance Living
After retirement, you may begin to feel your list of daily tasks and activities are a hassle. Many 55+ communities will handle your daily chores while you hit the mall or work on your golf swing. Senior living communities will often handle everyday tasks, like:
Cooking nutritious meals

Yardwork

Home maintenance and repairs

Driving

Housekeeping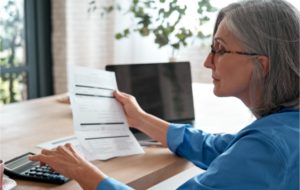 The Cons of a 55+ Community
Adjusting to Your New Home
Transitioning into a senior living community can result in an abundance of new – new noises, new people, a new area of town, new food, and new expectations. It can be especially difficult if the transition occurs due to the loss of a spouse, or changes to the family dynamic.
Accommodations in a senior living community may also mean downsizing your life to live in a smaller space; it can be challenging to declutter and set up your life in a new home.
Lack of Age Diversity
A 55+ community is exactly as advertised – there are only adults over the age of 55 living within the community.
If you are someone who enjoys generationally-mixed company, it may be difficult to give up the pitter-patter of tiny feet and the loud fun that comes with living near families with small children.
Less Privacy
Senior living facilities are unique, and accommodations can vary from community to community.
Your privacy will significantly depend on the community you choose. If you are sharing space with another resident or require additional care and support, you may end up with a large number of people having access to your living quarters.
Budgeting
The majority of retirement homes will include the price of care and amenities into your monthly payments. You'll need to look closely at your budget to determine how the cost of your new accommodations and the community's service will impact your finances.
Weigh the monthly cost of a retirement community with its amenities and services against your current monthly budget at home, and decide if making the transition is worthwhile for your bank account.
Weigh Your Options
If you're thinking about making the transition to a 55+ community, make sure to visit a number of them to find the best fit for your lifestyle. Discuss the decision with your family and friends, and look at the pros and cons of each facility.
Whatever your decision, The Villages of Farragut hope you create the best life for yourself in retirement. If you have questions about options for your retirement or would like more details about the pros and cons of living in a 55+ community, contact a member of our staff.
We're invested in a higher quality of life for seniors, and would love to assist in any way we can!